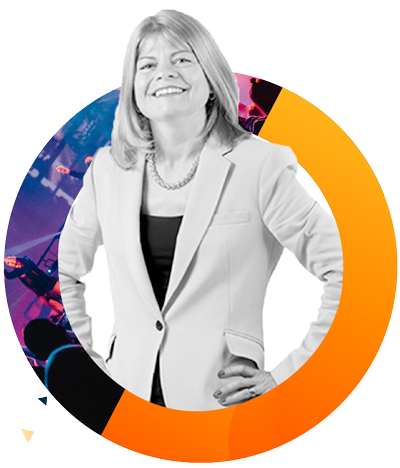 Jo Naughton
Harvest Church, London
PR director turned pastor, Jo Naughton is an
international speaker and author. She is a regular guest on TV and radio shows in the US and UK, and a contributor to
Christian magazines. Jo ministers with a heart-piercing anointing, sharing with great personal honesty in conferences and churches around the world. Her passion is to see people set free from all inner hindrances so that they can fulfil their God-given destiny.
Countless people have testified to receiving powerful, life-changing emotional and spiritual healing through her ministry.
Again and again, audiences share that they did not realise to what extent old issues or buried pain had been holding them back. The refreshment and freedom that so many people experience through Jo's ministry is transformational. Jo runs a life changing ministry called Healed for Life and is the author of
many books.
Together with her husband Paul, Jo pastors Harvest Church London in England and they have two wonderful teenage children, Ben and Abby.
Sunday 16th Feb
Reinventing Experiences
How you transform your business as technology, consumer, habits industry dynamics change? Find out from those leading the charge. How you transform
Friday 14th Feb
Marketing Matters!
How you transform your business as technology, consumer, habits industry dynamics change? Find out from those leading the charge. How you transform
10.30 - 11.30 AM Workshop
Friday 14th Feb
Reinventing Experiences
How you transform your business as technology, consumer, habits industry dynamics change? Find out from those leading the charge. How you transform